Korea shatters its own record for world's lowest fertility rate
South Korea has again broken its own record for the world's lowest fertility rate as it faces the prospect of its population of 51 million people set to more than halve by the end of this century.
Korean women were estimated to average just 0.81 children over their lifetime, based on 2021 data, up from 0.84 a year earlier, the statistics bureau said on Wednesday. The number of newborns fell to 260,600 last year, which is about 0.5% of the population.
Korea is the world's fastest aging nation among economies with a GDP per capita of at least US$30,000, according to United Nations Global Population Projections and World Bank data. By 2100, the population will fall by 53% to 24 million, compared to a projected 43% decline in 2019.
The forecast is a sobering reminder of the demographic threat and related economic challenges facing Bank of Korea Governor Rhee Chang-yong and President Yoon Suk Yeol, both of whom took office earlier this year.
Rhee warned in April that the South Korean economy was at risk of long-term stagnation amid an aging population and falling productivity. He said rising social spending would draw away from the funding needed to spur economic growth, a key goal Yoon set out in his inauguration pledges.
A shrinking workforce is a major factor in slowing down Korea's potential growth rate. The working-age population peaked at 37.3 million in 2020 and will fall by almost half by 2070, according to Statistics Korea.
As Korea tries to slow the decline in the birth rate, it is also taking a number of measures to cope with the new reality by improving living conditions for retirees and introducing more robots. Another goal is to include more women, older people and foreigners in the labor market.
The number of women of childbearing age fell 2% last year to 11,620,000, suggesting the fertility rate is likely to only get worse. A typical Korean woman gave birth to her first child at the age of 32.6, up from 30.2 a decade earlier, according to the Bureau of Statistics. Their partner would be 35.1 years old on average, compared to 33 a decade earlier.
By region, the capital Seoul had the lowest fertility rate at 0.63, while Sejong, seat of government headquarters, had the highest at 1.28, according to the statistics bureau. The most populous province, Gyeonggi, recorded 0.85, closer to the average.
In the decades after the Korean War of 1950-1953, the population at least doubled, and to stem the baby boom in the early years of economic development, the government encouraged couples to have only one child.
This policy was scrapped around the turn of the century when birth rates plummeted, prompting the government to spend tens of billions of dollars each year to encourage more children, but so far with little success.
Kremlin: 4 regions of Ukraine to be folded in Russia Friday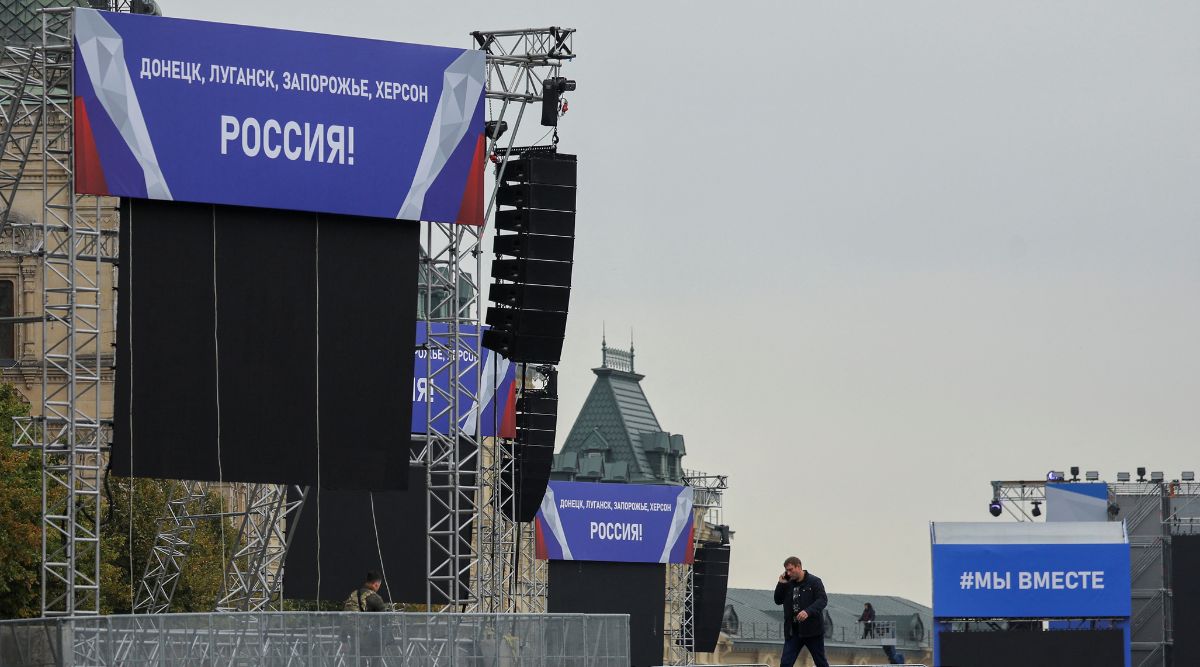 The Kremlin says the four regions of Ukraine who held referenda on joining Russia will be admitted to the country on Friday.
Kremlin spokesman Dmitry Peskov said that Russian President Vladimir Putin will attend a ceremony at the Kremlin to officially integrate them into Russia.
Peskov told reporters Thursday that the heads of the four regions where five-day voting ended on Tuesday will sign treaties on joining Russia during Friday's ceremony in the Kremlin's St. George Hall.
Ukraine and the West have called the votes a sham.
Long-awaited Rwanda genocide trial starts despite suspect's boycott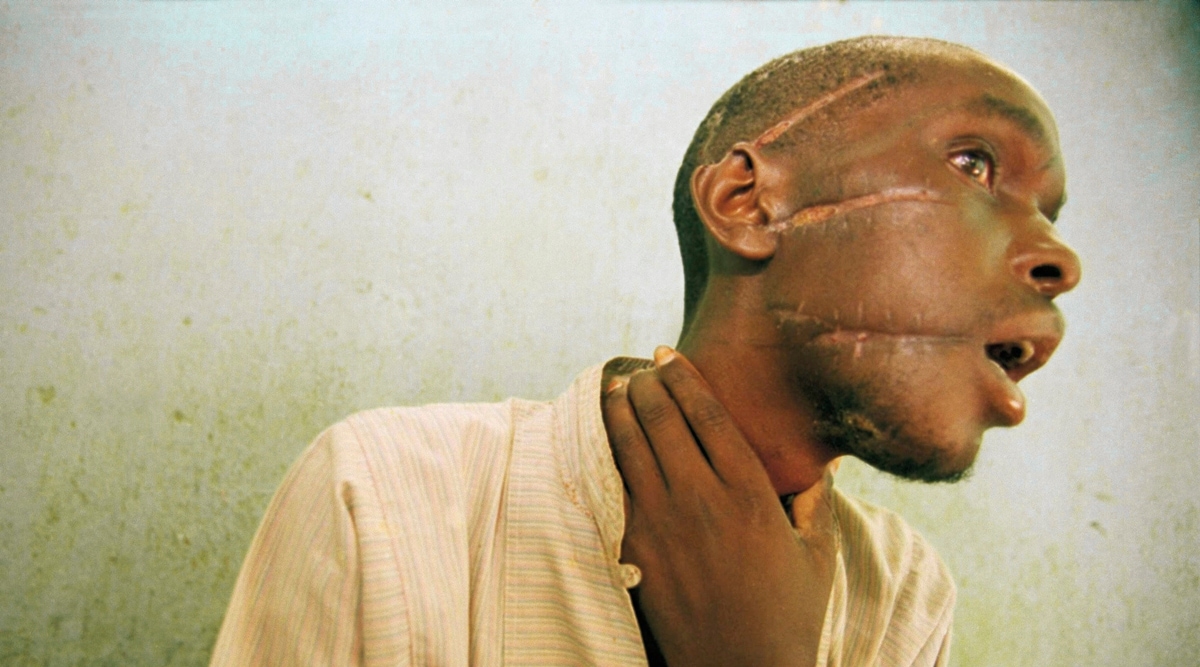 A UN tribunal in The Hague on Wednesday opened the long-awaited trial of one of the last prominent suspects in the Rwandan genocide, despite deciding to boycott the hearing from his prison cell.
Felicien Kabuga, a former businessman and radio station owner, was arrested in France in 2020 after decades on the run. He is one of the latest suspects wanted by a UN tribunal to prosecute crimes committed during the 1994 genocide, when ruling Hutu-majority extremists killed more than 800,000 Tutsi and moderate Hutu minorities in 100 days.
"It is the Chamber's understanding that Mr. Kabuga is well this morning but has elected not to attend the hearing in person or via video link this morning," Justice Iain Bonomy said. "The trial must continue," the judges ruled with the prosecutor's opening statement.
Kabuga is in his mid to late 80s, but his exact date of birth is disputed. He was arrested in Paris in May 2020 COVID-19 sealed off and extradited to The Hague, where he has pleaded not guilty. At his extradition hearings in France, he described the allegations against him as "lies".
Prosecutors have charged the former coffee and tea magnate with three counts of genocide and two counts of crimes against humanity, mainly for promoting hate speech through his station, Radio Television Libre des Milles Collines.
He is also accused of arming ethnic Hutu militias.
According to prosecutor Rashid Rashid, Kabuga was a "wealthy and well-connected political insider" in Rwanda at the time of the genocide.
UN prosecutor Serge Brammertz told Reuters the opening of the trial would strengthen international justice.
"Even though it has taken more than 20 years, the judiciary can still succeed and justice can be achieved," he said
Japan's army issues rare apology over sexual harassment case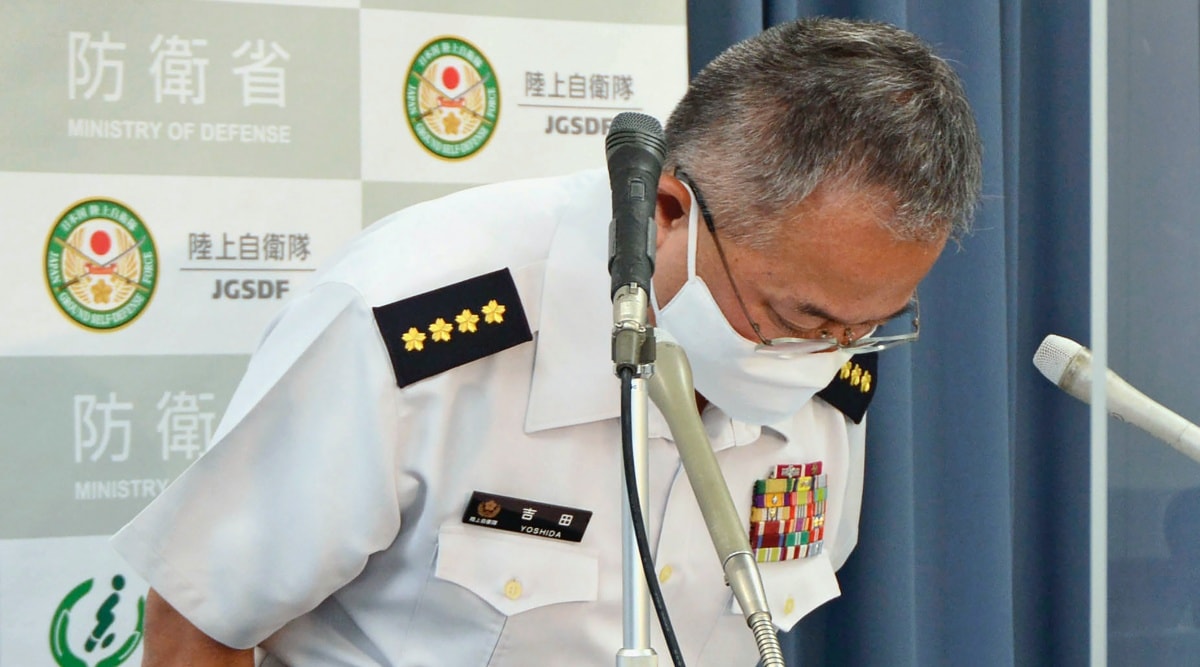 In a rare admission of sexual harassment in the Japanese military, the army chief on Thursday apologized to a former soldier for the harm inflicted on a group of military personnel.
Yoshihide Yoshida, head of Japan's Ground Self-Defense Forces, said an internal investigation found evidence several soldiers were involved in the case brought by former soldier Rina Gonoi last month.
"As a representative of the Ground Self-Defense Force, I deeply apologize to Ms. Gonoi for the pain she has endured for a long time," Yoshida said at a news conference.
"We sincerely apologize."
The investigation was ongoing and further details, including the attackers and their punishment, were not released as of Thursday.
Japan's Defense Minister Yasukazu Hamada earlier this month ordered a ministry-wide probe into growing reports of sexual assault after Gonoi made allegations of harassment of her and others.
Gonoi came forward in late August to request a re-investigation into an alleged attack on her by former male colleagues in 2021.
She also said she received information from 146 soldiers who said they had been harassed on duty.
The ministry said the number of different types of harassment complaints rose from 256 in 2016 to 2,311 last year.
In a country where gender inequality remains high, sexual harassment is often ignored and the #MeToo movement has been slow to catch on. But Japanese women have started to speak out.
Earlier this month, Gonoi filed a petition with the Department of Defense signed by more than 100,000 people, demanding a third-party re-examination of her case.
She said three elderly male colleagues pressed the lower part of her body against her and forced her to spread her legs in a dormitory room at a training ground in August 2021 while more than 10 other male colleagues looked on and laughed, but none attempted them to stop .
Gonoi said in a statement that she filed a case with the ministry, but the investigation was improperly conducted and local prosecutors dropped the case in May.
A month later, she left the army and publicized her allegations on social media.
Gonoi said she felt her case had been crushed and she needed to speak out because there could be more victims if she didn't.
The Department of Defense dispatched investigators to the regional army division, which oversaw the unit in which Gonoi served.
It has also set up a panel of external experts to review anti-harassment measures and investigate the causes of the recent surge in reported cases.
Gonoi said she came forward hoping the issue would be alleviated and the ministry would release the findings in her case and take strict disciplinary action against the alleged attackers.
The ministry found other victims in other cases, Kyodo News Agency said, and the final report is expected soon.